I've been meaning to write this post for some time now – basically what follows is a list of all the resources and places I use, visit and read online to make sure that I'm constantly surrounded by an aural wave of fresh music that I love. Hopefully some of this will be helpful for you too. In no particular order:
Purple Radio – The Online Radio Station of the Bigchill Forums
Purple radio is a fantastic project, it's free, it streams at a high quality online and it's 24/7. During the evenings and weekends it has live DJs and during the day it has archived mixes from bigchill members (if you listen for long enough – some of my mixes will appear!). Sometimes chilled, sometimes funky but always awesome you should listen if you in any way are interested in the bigchill. It has some big names like MixMasterMorris playing but the real beauty is that it's home grown with talent just lifted straight off the bigchill forums and everyone involved gives through a pure love of music. View the schedule and listen in here.
B00mb0x – An Online Mixtape Community
Do you remember the days when you used to spend hours crouched over a tape deck pressing stop/record at just the right time to make your perfect mix only to have it listened to by your cat? Well now of course people use fancy technomological mp3 mixes and a nice little community has developed around people sharing their latest creations. There's a strong theme of electronica and alternative music but you can find allsorts on there. The community is really friendly and my first mix got over 100 listens! Find my mixes here.
Motel De Moka – A Music Blog Putting Out Mini-Mixes
I can't even remember how I found Motel De Moka now but ever since I found them I've subscribed to their posts religiously. There's a bunch of contributors but they all put out music which is alternative, fresh and excellent. From free jazz to japanese pop there'll be something for everyone and personally I find myself downloading all of their mixes. It keeps my listening habits fresh and varied and I've found some real gems on there! Visit here.
Lossless – One Man's Mission To Be Like Me
Ok, so James Seo isn't trying to be like me (I don't think) but his personal site covers everything I could ever want: Wong-Kar-Wai appreciation and awesome music mixes.He doesn't put out his mixes very often but if you subscribe to his blog you'll be kept in the loop about all the latest stuff.
Low Light Mixes – Ambient Mixes For Late Night Listening
I found Low Light Mixes via a link in the Bigchill forums (you can tell I spend a lot of time on there right?!) and instantly fell in love. You can tell when the mixes are put together with care and love and these certainly have those qualities in spades! In particular, a drift on the signal is my personal favourite – it's mellow ambient style music interspersed with some haunting short wave radio sounds which gives it an eerie and ethereal sound. Almost like someone is broadcasting from beyond the grave! Check it out here.
One On Twoism – If You Lke Boards Of Canada You'll Like this
I have no idea who is behind this project. The website has an about page which is cryptically obscure, referenceing Twoism message boards which I can't find, websites which don't exist and people I've never heard of… That only adds to the magic though of this sublime mix. Based loosely on the Twoism album by Boards of Canada it has a similar feel. Beautiful obscure music you've never heard of! I really like this mix and listen to it a fair amount, full of wierd sounds and samples which somehow pull together to form one seamless coherent mix which really hits the spot late at night. Visit the beautiful site and download either a single mp3 or a lossless collection of files.
Fluidnation – just.beautiful.music
If you ever had to write a thesis on chillout music you would have to make sure you referenced Ben Mynott. One half of fragile state, DJ, music journalist and all round stellar guy he brands himself as Fluidnation. You can download some of his mixes here, you can listen to his weekly radio show here, you can catch him on real radio here and you can see him DJ in real life here. Phew – he's a busy guy and he knows his chillout. If you're a fan of the genre you will certainly be a fan of Fluidnation.
Aurgasm – The Best Music You've Never Heard
There are a bazillion music blogs out there, most of which output rubbish. Aurgasm is different. Paul puts out some really good, unknown artists and gives them a chance to shine. I've found some gems on there and always pay close attention to what he says. It's also a very well put together blog with clean design and nice working links. There's a wide range of music but you can be sure it'll be good music.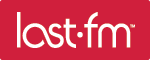 Last.fm – The Social Music Revolution
One of the best web 2.0 sites to grace the face of the internet. I love last.fm it's that simple. Make sure you download the scrobbler and it quietly sits in the background while you play your music then compiles recommendations for you, shows you people listening to similar things to you and generally is awesome. In the same way that Amazon recommends books to you that you didn't even know you liked Last.fm recommends music to you you've never heard of but that you love. Add friends with similar music tastes and find out what they're listening to. The real power though is that you can listen to music through their player before you buy it. Create radio stations around your favourite artists and so much more. The awesomeness just goes on! View my profile and add me as a friend here.
Elbo.ws – Music Search Engine
Just like with music blogs, there are plenty of music search engines out there that are quite frankly terrible. This is the only one I've found which does a decent job of actually finding you tracks you're looking for. If you hear a track on an advert and want to hear the whole thing or get recommended a track by a friend and want to check it out this is your baby. It can also find music blogs which talk about specific artists/tracks too which makes it even more powerful than a simple music search engine. I don't use this too often but when I do it always comes up spades. Search away my friend!